Archive for the 'mission' Category
Tuesday, March 29th, 2011
There is a French saying that goes something like this:
"One who does not give does not know what she or he is losing."
It took me a while to agree with this. The more you give the more you receive. How is that possible ? What can you give ? Well, the truth is that if you expect something in return it is never going to work. When you give it has to be selfless. Your actions should express your desire to be there for others, not yourself. Eventually you will see the good in your actions. Obviously we like to give and share with the people we love, our family and our friends. But how about giving to someone you dislike, someone who was mean to you or even a stranger ? Loving-kindness has no boundaries. This is what the Young Wisdom Project is trying to promote through its kindness missions. Giving a flower, a smile and a little bit of your time to people you don't know is a different yet very rewarding experience.
You should give it a try. You have nothing to lose
.
~by Chris
Monday, March 14th, 2011
It was a Sunday morning, and my parents decided that they wanted me to come along with them to a monastery. When we arrived, my mom was telling me about how there was a group that I should join. I'm always open to new experiences, but I just wasn't sure she was talking about. So in my mind, I was thinking, "Ohh dear… what is my mom getting me into this time?"
There I met Su T., a monk who always has the happiest smile on his face. We had a meaningful conversation where he briefly discussed some of the teachings of Buddhism and told me about the Young Wisdom Project. As I was listening, I was also thinking, "This kind of seems like something I want to do."
My first core meeting was the following Saturday. I was feeling a little nervous, just because I was going to be meeting some new people. My first goal was to remember everyone's names. It seemed like an easy job at first, but it really wasn't! They all had such different and interesting names, "Pasa-who?" "Sun-whaa?" "Delph…something?". But by the end of the day, not only did I learn all their names; I got a glimpse of their amazing personalities. I had fun getting to know everybody during the ice breakers. And it was a very productive day as well, we held discussions on certain topics and came up with mission statements. By the time I'm in the car on my way home, my thoughts were, "This was a really good day, I'll try to make it to the next gathering."
Our next event was a kindness mission at UCLA, my very first kindness mission too! It was the YWP with the University Buddhist Association at UCLA teaming up to spread love and kindness. We had hundreds of flowers and each was attached with an inspiring quote. We all went around passing out the flowers to students, and offered them coffee/hot chocolate packets as well. Our main goal was to relieve college students of their stress before taking their intense finals. It made me want to smile just to see how we could make someone's day by such a small gesture. I thought, "Who knew spreading kindness could be so much fun, I'm glad I came!"
The day was slowly coming to an end and we were all gathered at the house just hanging out, even our parents were bonding. Although that was only my second day with everybody, I honestly felt like they were all part of my extended family that I never knew about. It's definitely strange thinking just a couple of weeks ago, I had no idea who any of these people were. It is wonderful to have a group of young people, such as the YWP, so willing to be kind and spread metta around the world. On my way home this time, I thought, "This is most definitely something that I want to keep pursuing, and I will for sure be at the next event."
~by Diane
Monday, January 24th, 2011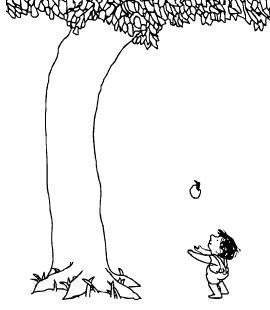 our first official mission was a success…

date : sunday, jan. 16th (mlk weekend)
location : riverside, ca
mobilized : 9 people in 2 teams, 2 cars, , 100+ chrysanthemum flowers with inspiring quote cards, $20 used to pay it forward at various drive-thrus, & a whole lot of generosity
debrief from some of the mission participants :
On Sunday, January 16th, a group of us went on a kindness/generosity mission. We hit up four places: the nursing home, the mall, a Starbucks drive thru, and a few houses. It was pretty fun. At the nursing home we gave flowers to the workers and the elderly. At the mall we gave flowers to random people and someone even gave one to the mall security! At the Starbucks drive thru we waited a while to get the car behind us (a little) mad and then we bought something, gave three flowers to the cashier, one for her to keep and two more for the cars behind us, and then paid for the car behind us. When we hit up the houses, we did "ding dong ditch." When we got to a house we got a small bouquet of flowers, put it down at the doorstep, and rung the doorbell. We then ran as fast as we could, jumped in the car, and turned around to see their reaction. It was so hilarious. Our kindness/generosity mission was a big success, even though a couple of people rejected us because they thought we were trying to sell them something.
~by Hubert aka Muninda [added on 2-13-2011]
__________________________________________
Picture this: in a nursing home, in a mall, at a drive-thru, flowers are given by strangers to strangers. They probably won't see each other again, but smiles are exchanged. Eyes brighten up. Brief connections are made. A moment of happiness is shared. Some refuse, but are visibly touched by the offer. Some are puzzled. And some just make you realize that giving isn't just being good to others; it's also being good to yourself. So give!
~by Thierry aka Mahapanya
__________________________________________
Having heard about last week's mini-mission, I was quite excited to be part of today's "super secret mission". Taking the time to prepare the flowers made the action of giving special. Being kind came from our hearts. On the way to our first stop I could feel the excitement of the group. At the nursing home I was nervous. I didn't want to bother people and I was a bit afraid of their reactions. Passing out flowers to the elderly ended up being easier than I thought it would be. At the mall the atmosphere was different. It was much easier to give to women and workers. Seeing someone's smile as we give them a flower made us happy. The drive-thrus and the ding dong ditches was something else because we didn't interact directly with the people. Our acts of kindness were anonymous therefore they could have come from anyone. I think it is a great way to spread love and kindness. Today was amazing, today was a roller coaster of emotions.
~by Chris aka Ariyacitta
__________________________________________
In this society, giving gifts to strangers can make people quite suspicious. However, after going on this kindness mission, it's a mystery why there isn't more of these little acts of generosity happening. It was exciting "arming" ourselves with flowers attached to inspiring quotes and giving them out in various ways, such as drive-bys, drive-thrus, simply passing them out, and my personal favorite, ding dong ditches.
~by Pasadyne aka Panyavimutta